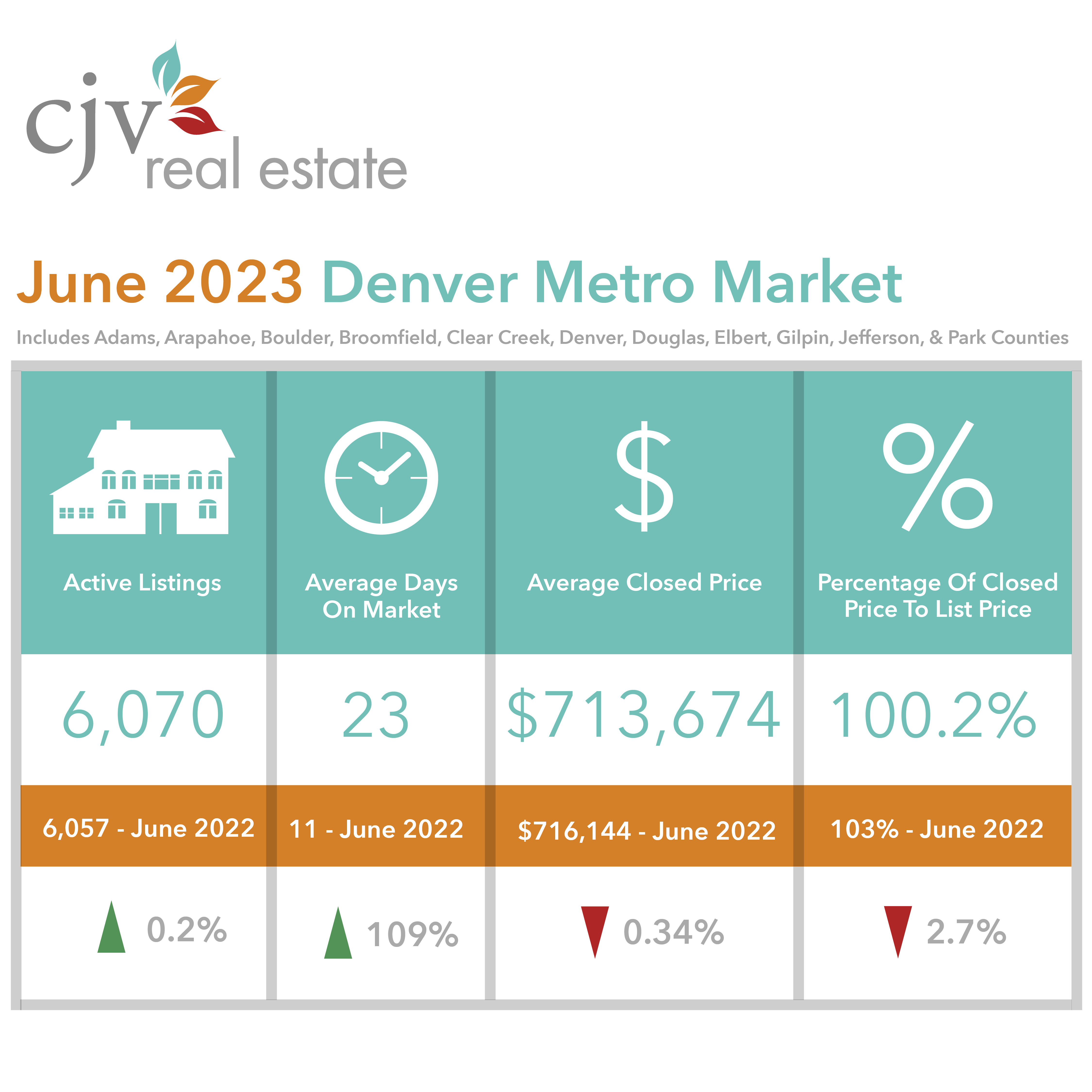 June 2023 Denver Real Estate Update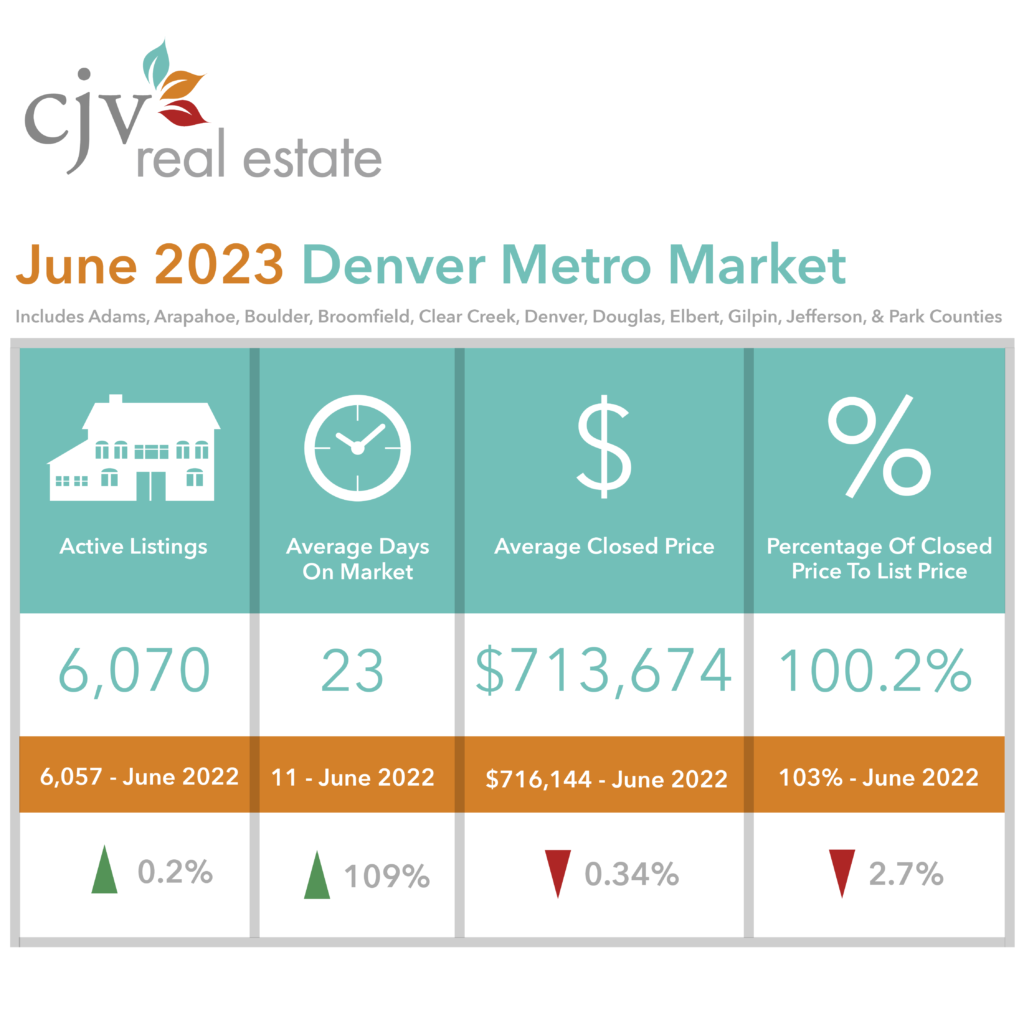 June 2023 Denver Real Estate Market stats are out and so it is worth stepping back and reflecting on the state of the market six months into the year.
Price
Many economists predicted a recession that we have not witnessed. Indeed prices have largely held steady. The average closed price of $713,674 in June 2023 is 2.56% above last year at this time.
Active Listings
Active listings currently stand at 6,070. The lowest record figure for active listings was 3,122 in June 2021. As a frame of reference, prior to the pandemic, the low was 9,520 active listings. So, we are still well below pre-pandemic numbers. While inventory remains low and under most forecasted numbers, it has come up from the critically low level witnessed the last few years.
New Listings
New listings continue to be a driving force for the market. New listings were 23.2 percent lower than June of last year. Most explanations for the gap in new listings focus on the disparity between sellers' existing mortgage rates and current market rates. With a 2-3% higher mortgage rate, the difference in monthly payments is significant, especially as home prices have largely held steady. 91.8 percent of U.S. homeowners with a mortgage have an interest rate below six percent. 82.4 percent of mortgagees have a sub-five percent rate. 62 percent have a sub-four percent rate. 23.5 percent have a sub three percent rate.
Home Buying Activity
Home sellers are also buyers, and so there has also been a 23.1 percent dip in closings this June compared to last year. Given the data, it will likely require a drop in mortgage rates for market activity to increase. And, while the Federal Open Market Committee paused their run of interest rate increases in June, they once more raised rates at their last meeting. Barring a major economic event, it is not likely that a substantial jump in activity will happen for some time. It seems more likely that the market will slowly return to a pre-pandemic balance. Instead of buying up, homeowners are spending money on improvements. Homeowners spent $337 billion in new home improvements and repairs in 2020. This number climbed to $368 billion in 2021 and then $427 billion in 2022.
Economic Forces
Finally, a note on two factors affecting the economy, home-buying activity, and budgets.
First about inflation, the key figure that the Federal Open Market Committee studies. Inflation is hyperlocal, down to the individual buying activity. Annual inflation in Metro Denver for May was reported at 5.1 percent, down from 5.7 percent in March. Metro Denver is experiencing higher inflation levels than the 4% range of national reports. And second, student loan payments are set to resume and the U.S. Supreme Court blocked Biden's plan to cancel $430 billion in student loan debt. More than half of student loan borrowers with defaulted loans reported that the debt stops them from affording a home.
Denver Real Estate Market
Hopefully, this mid-year reflection provides a broad stroke on the state of the market and the national economic forces at play. Of course, real estate is local. And, that is why it is important to work with professional like CJV Real Estate, who have their finger on the pulse of the Denver Real Estate market and can help you accomplish your real estate goals.

2