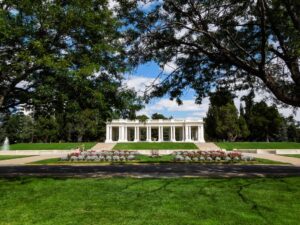 Cheesman Park is part of the Prospect Hill Cemetery land that once stretched across where Congress Park and the Botanic Gardens now sit. Do to the lack of esthetics, poor maintenance, and influence from developers, the city had the graves moved and turned the space into Cheesman Park.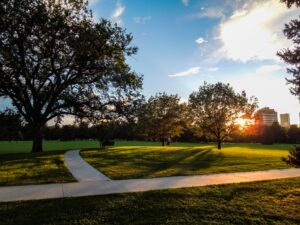 Cheesman Park neighborhood is home to an 81 acre green space, which draws residence for volleyball, soccer, Frisbee, barbequing, hammock napping, and dog walking. If you hadn't guessed, this green space is Cheesman Park. Cheesman might not be the largest park in Denver but it sure makes for a relaxing retreat from the hustle and bustle of the city. The park is not the only feature that draws people to this neighborhood; local restaurants and coffee shops are hidden amongst the beautiful homes that inhabit this area. The Denver Botanic Gardens can also be found here, which is a short walk away for most residents.
Home types in this area consist of Denver Squares, Victorians, Bugalows, and condos.
Denver's Cheesman Park is bordered by York St. to the east, Downing St. to the west, Colfax Ave. to the north, and 8th Ave. to the south.