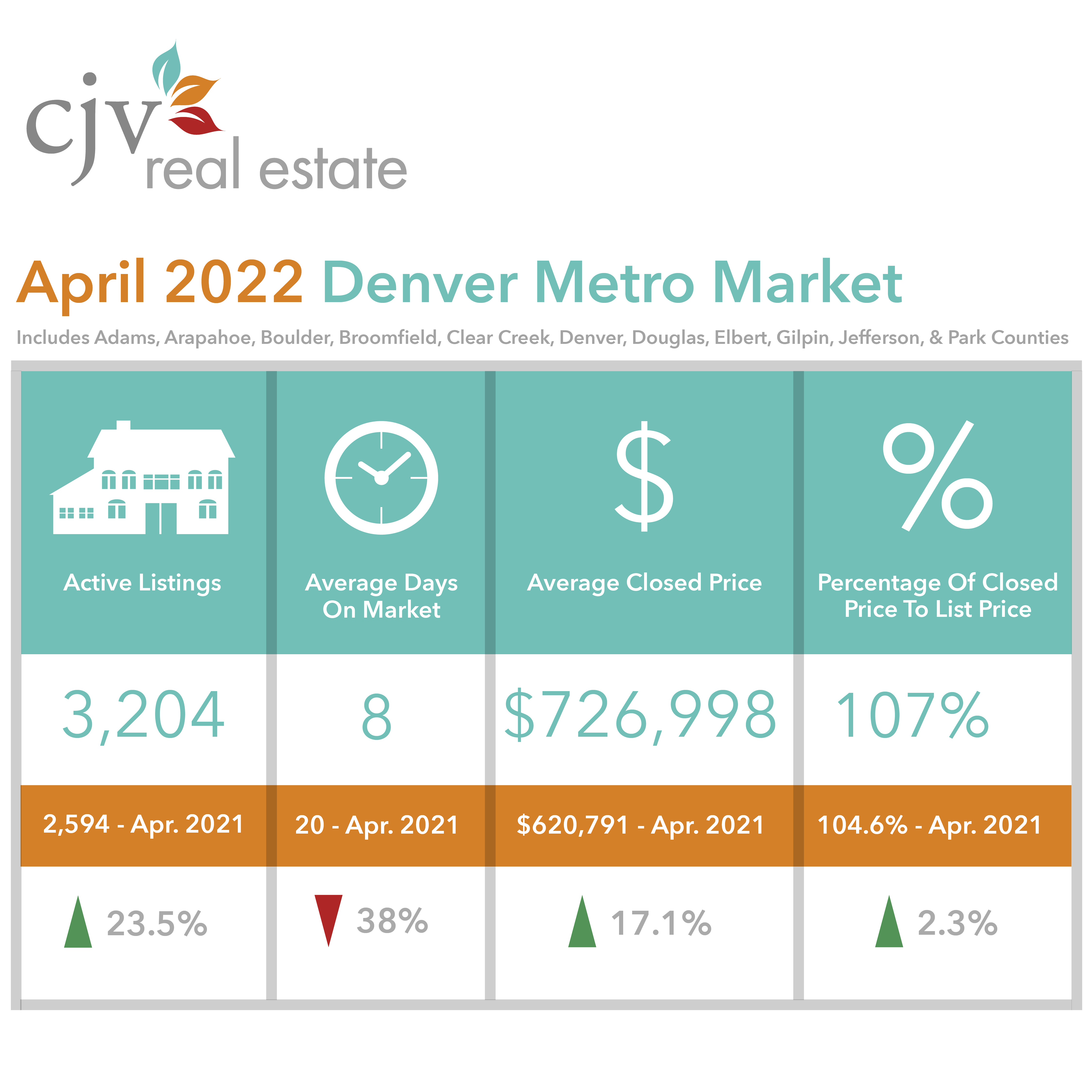 The Denver Market Shift: "So you're sayin' there's a chance!"
The Denver Market Shift
That's right. The market is finally decelerating, in major part to interest rates above 5% for the first time in years. Prices have gone so high. There is simply so much buyers can handle in terms of appreciation. In the last 2 years alone prices have gone up 40% here in Denver!
Listings are up
From April '21 to April '22, the number of active listings are up 23.5%. This might seem like a big number. In reality, active listings are up less than 1,000 total listings. We need thousands and thousands more listings to balance the market out here locally. It is a step in the right direction towards a healthy market, which is a good thing. However, it will take many months more of this to return to level of listings in 2019, the pre-pandemic era. Furthermore, active listings are up only because of the reduction in closings, not because of a flood of new listings.
What does this mean for buyers?
As the Denver market shifts, Buyers are going to see more properties show on the market, but they shouldn't expect to see prices drop. The inventory is still too low. We are still in a strong seller's market. A balanced market has 6 months of supply. We are far from that point. This is the reason days on market are down, prices are up, and on average – closing sales are above list price. Desirable properties still face competition.
What does this mean for sellers?
Sellers – if you sell now, you will still make out handsomely. If you're thinking of trading up, listing sooner rather than later will be important in order to secure terms that are important to you. Things like inspection contingencies and post-closing occupancy. The shifting market is also a reason to work with a professional who can help you list your home competitively. Reach out to someone on the CJV team – we can walk you through the process we use to help our clients succeed.

Stay tuned to see what's next!

2