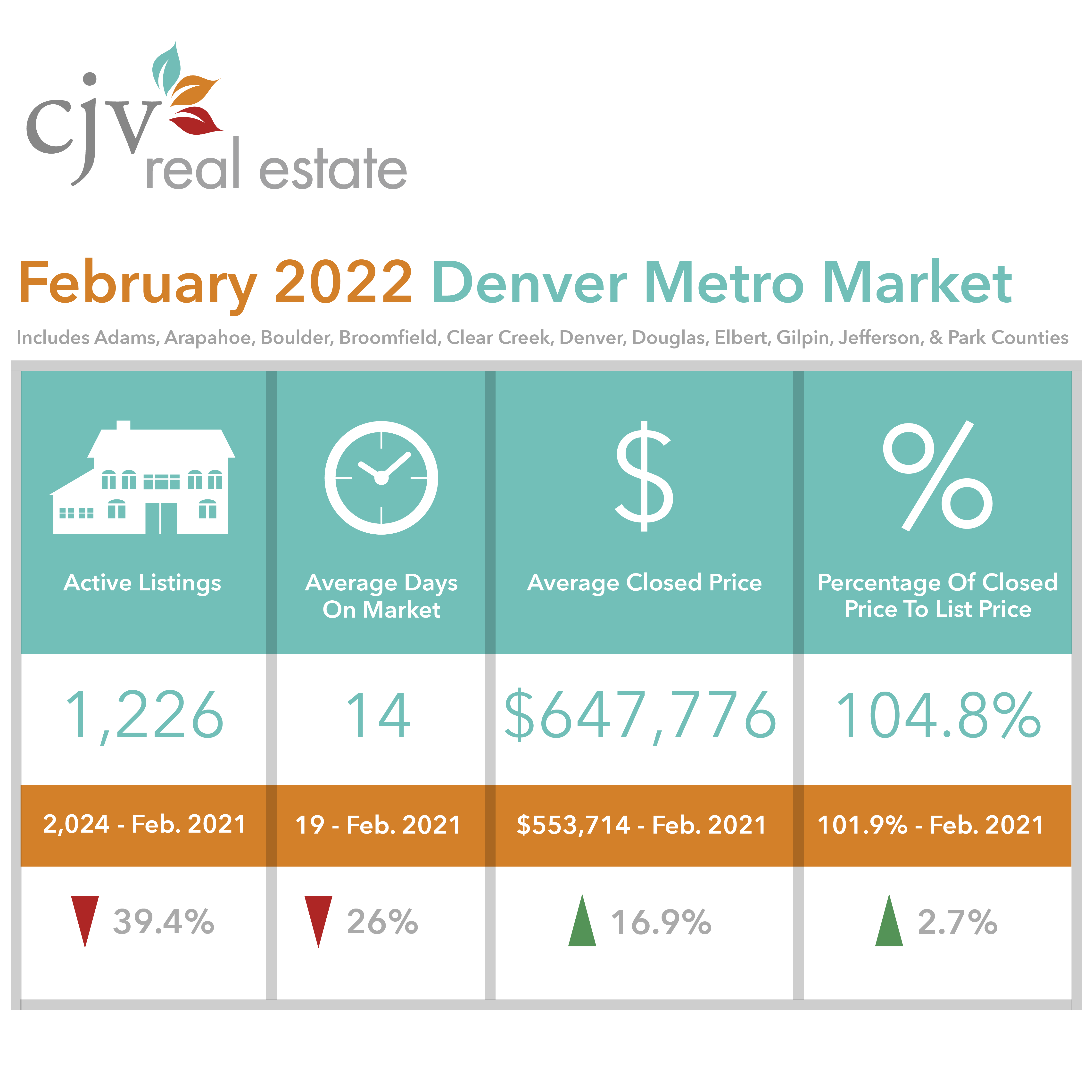 February 2022 Denver Metro Real Estate Market Update
Patrick Finney of CJV Real Estate weighs in on Denver's Real Estate stats for February:
Well, what can we say about Denver home pricing and the market? We can say it is a consistent winner – for both buyers and sellers. Sellers can count on a very healthy sales price ANY time they decide to sell. Buyers, once you're in, you're holding onto the Gold Standard – Denver Real Estate! I've been investing since 1997 and a Realtor for 19 years. Going back even before that, since 1990, Denver has had 30 of 32 years show appreciation. And we aren't just talking 3% per year. We are talking about 10% on average, including the down years! So if you want a winning formula, talk to your Professional CJV Real Estate Agent. We can guide you to real estate wealth, whether it is with your personal home you live in, investments, or both! Cheers to a wonderful Spring!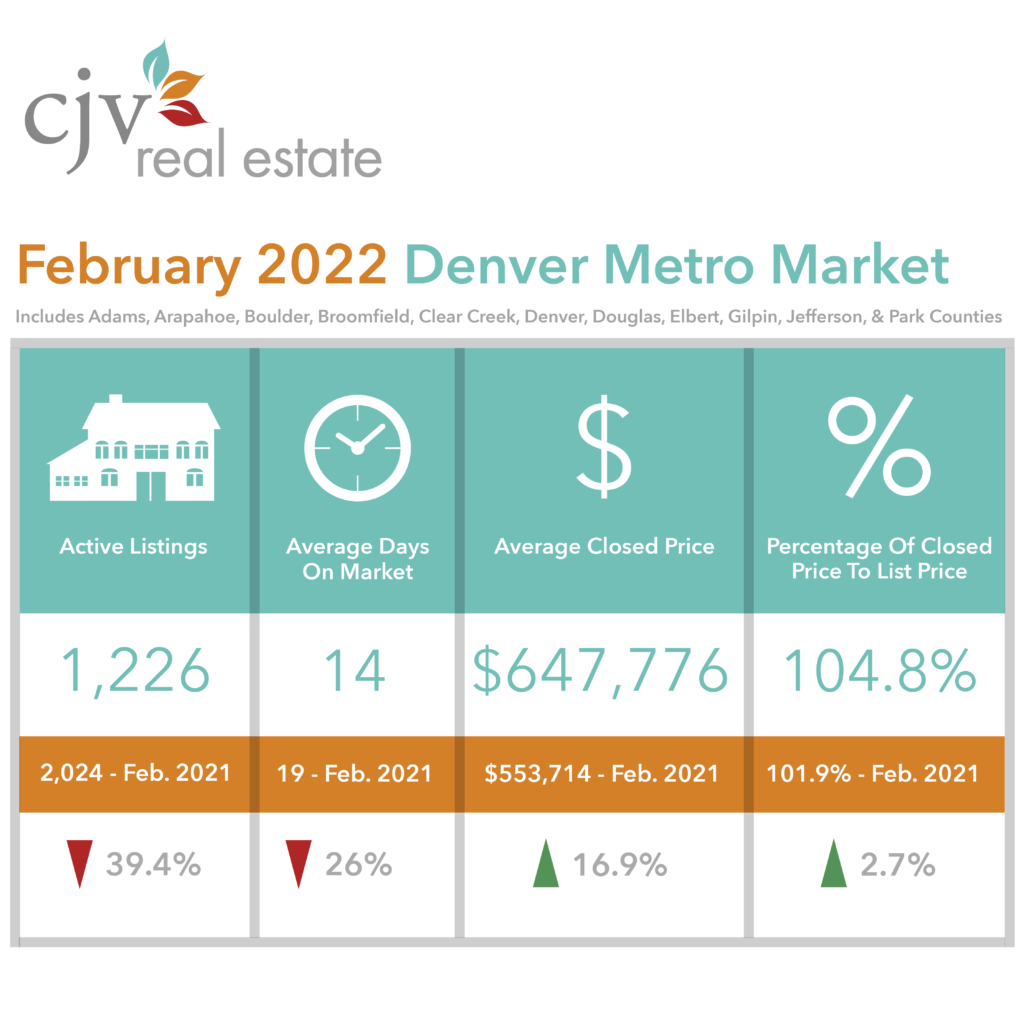 2