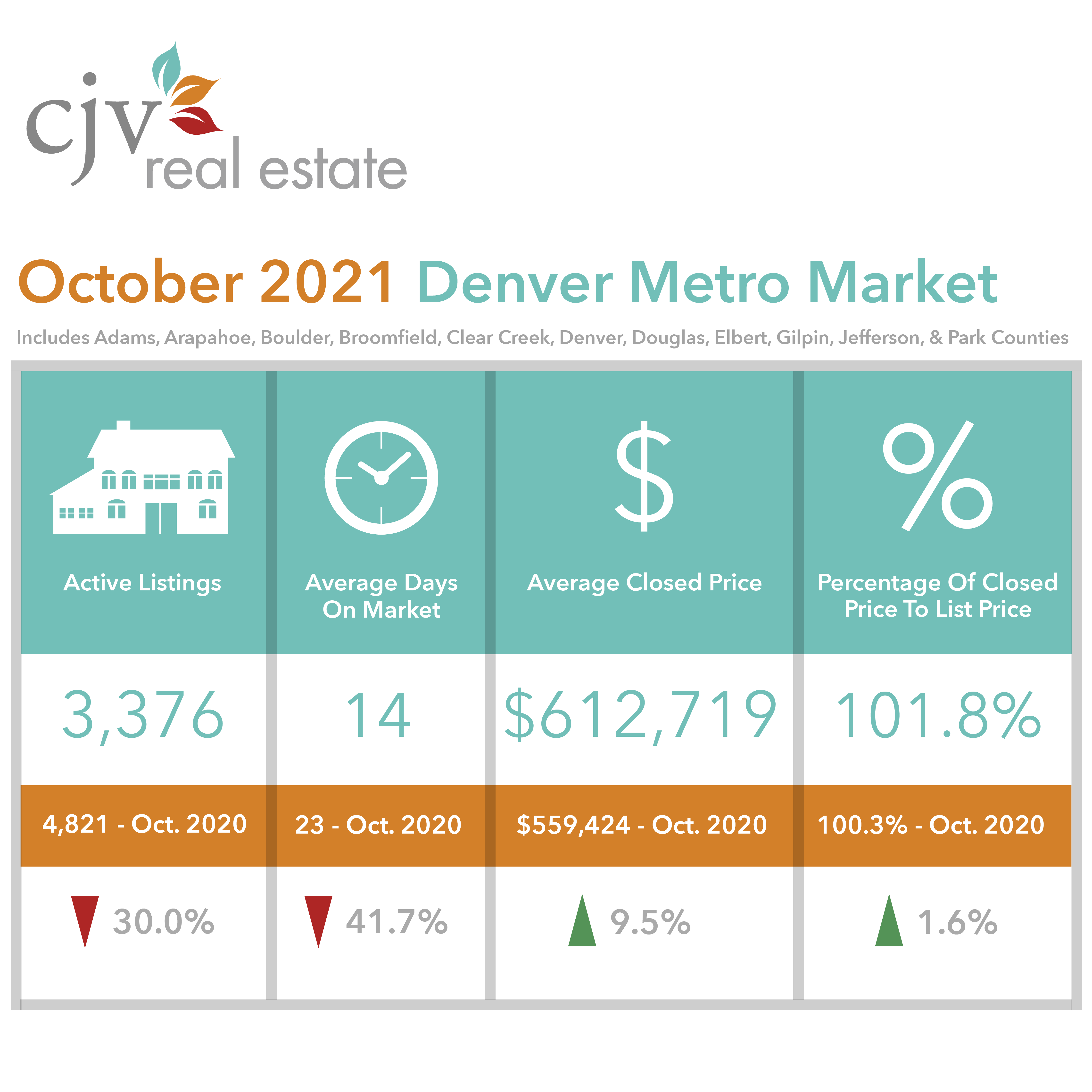 Denver housing market inventory is still down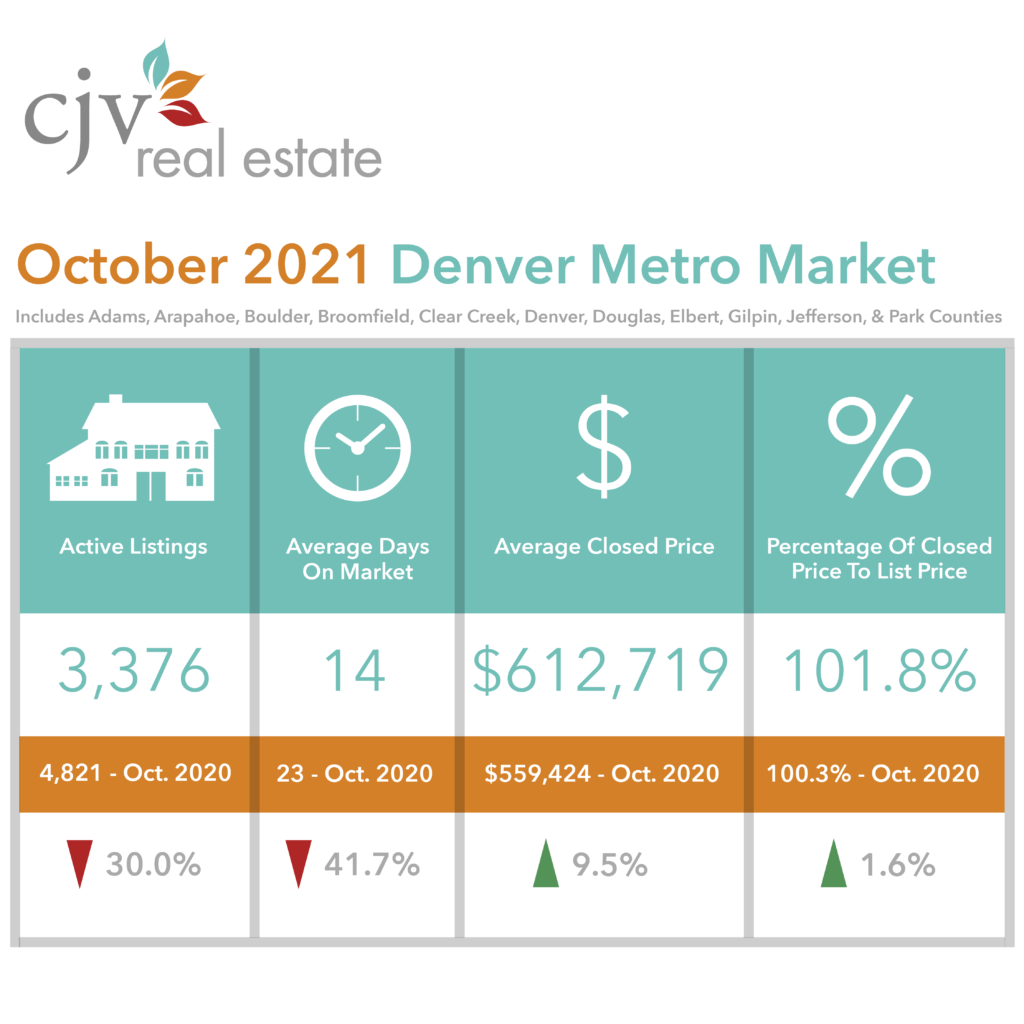 I'll bet you're scratching your head after the WHITE HOT real estate market in the first half of 2021! Now, it has cooled off a bit, but don't be fooled. Housing inventory in the Denver Metro Area is still down 30% from October 2020 to October 2021. This means we are in a quick moving market with high prices and multiple offers – still. The real estate market is not at a break-neck speed like earlier in 2021, but it is fast!
Should I wait to buy a house?
Housing market predictions are at or near double digit increases in prices. If you're putting off buying to let the market cool down – think again! October's average Denver Metro price was $612,719. Let's call it $600,000 for easy math. If the market jumps double digits (easy math again – 10%), you're going to pay $660,000. This is $60,000 more than last year!
Interest rates are on the rise
As the economy recovers, vaccines roll out and inflation continues, interest rates are on the rise. When interest rates rise, buyers could pay as much as 30% more for a mortgage next year. This is why real estate is such a great investment. A mortgage payment locks in a fixed monthly cost for a valuable asset as the price of everything else rises. So, buyers could be looking at $60k higher housing prices and a 30% jump in mortgage payments by end of 2022! My recommendation? BUY ASAP IF YOU CAN! I practice what I preach and am actively looking for my next real estate investment. Talk to a real estate advisor you trust for the first steps!
Should I sell my house?
Are you thinking about selling your house? See above. Prices are rising, so it may be a good time to sell either now or in the Spring. The rise of interest rates impacts buyer affordability and may decrease demand for your home. That could cool off prices…
Colorado Housing Market
BUT – we DO live in Colorado – and regardless of the market conditions, it appears our market is constantly in demand. More and more people move to our state for a great economy, the quality of life, weather, outdoor sports/events, and more!

This is just a bit of info for you to chew on. At CJV Real Estate, we are here to educate, advocate, and serve you. Your situation is unique, so let us help you!

2