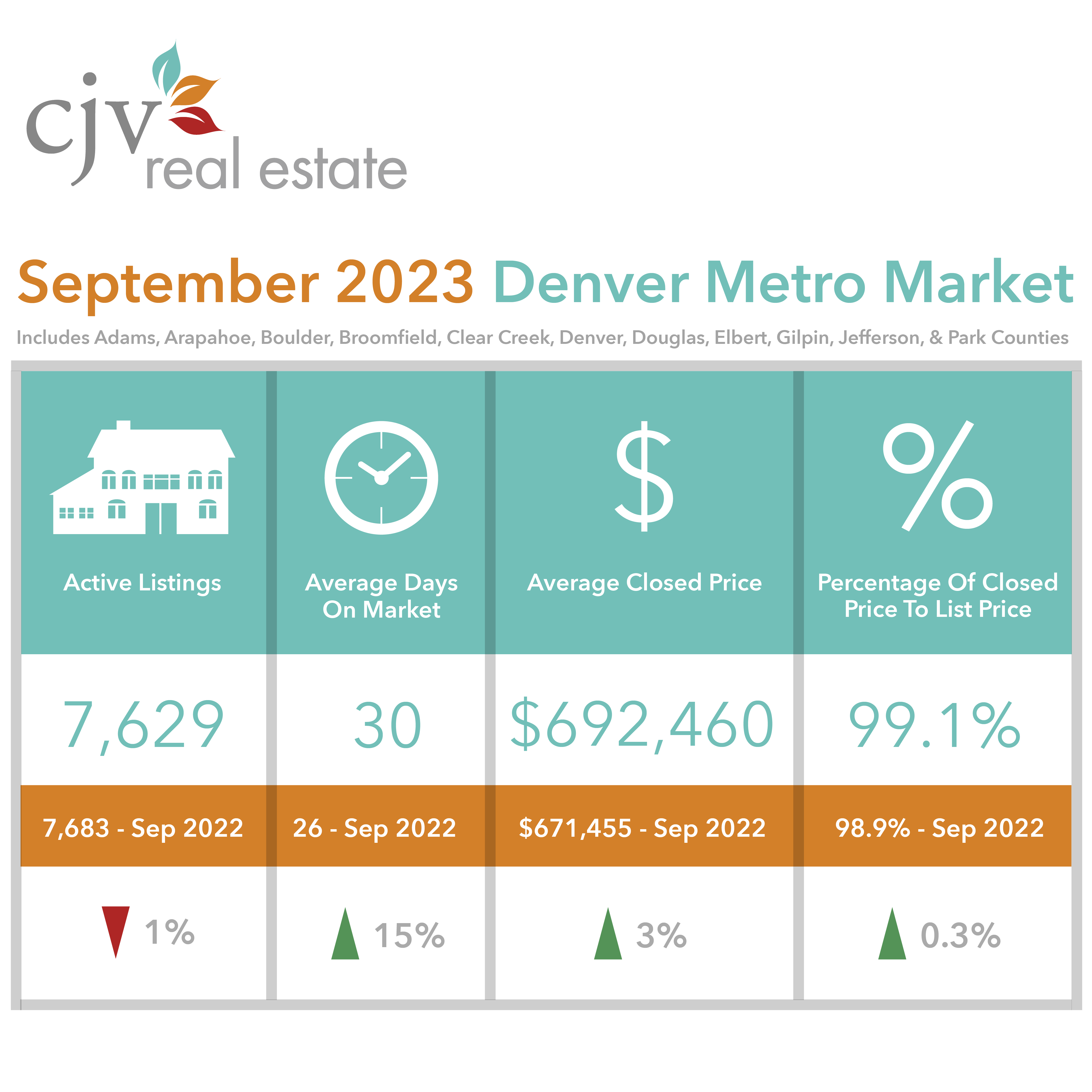 September 2023 Denver Real Estate Market Update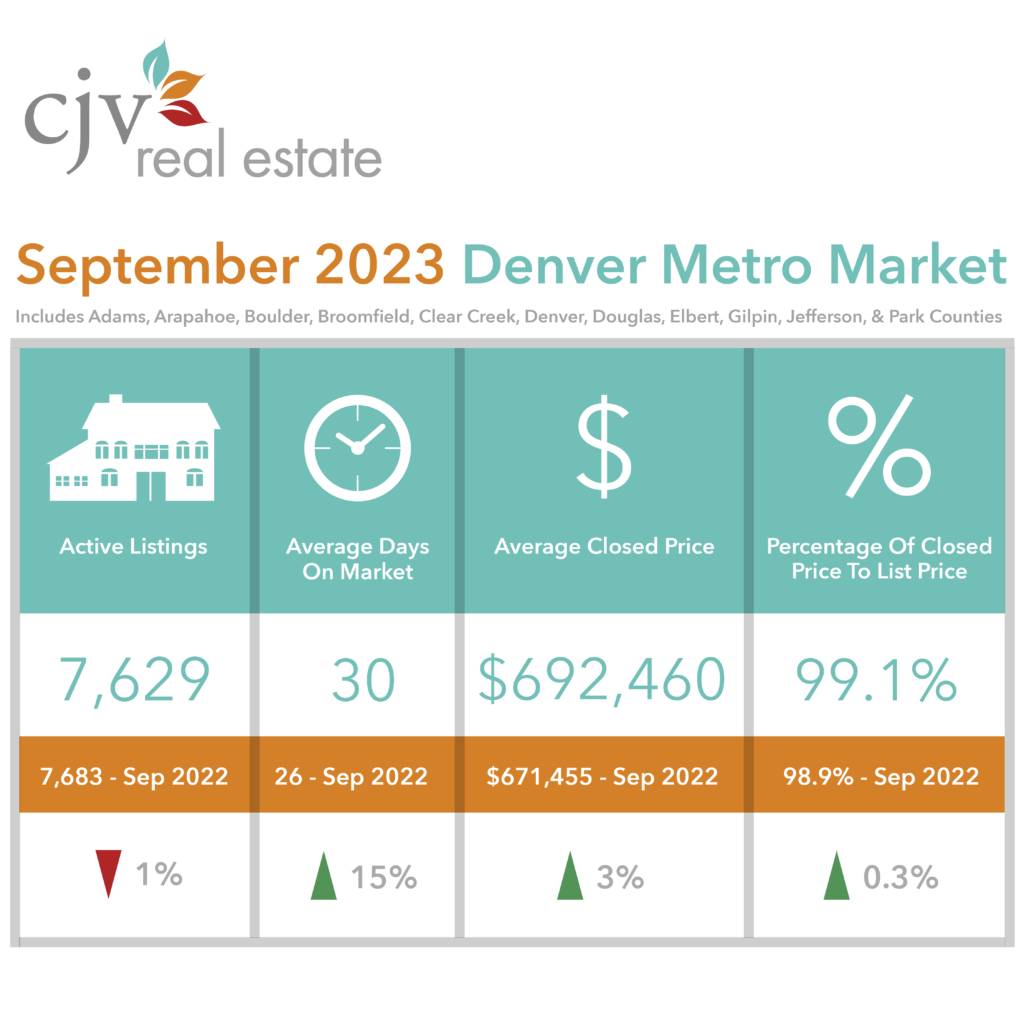 Just like the Byrds song:
To everything turn, turn, turn

There is a season turn, turn, turn
Autumn is here in Denver with the changing of the leaves and the normal seasonal changes of the Denver real estate market as well. With Fall comes a traditional slowing of the real estate market. Still, even as things slow, life goes on. Some people are sellers and some are buyers, and many are finding ways to get deals done.
Listings
With Fall comes a market shift as things slow slightly. New listings dropped 5.92% from September to August with 4,589 new homes on the market. Meanwhile, total active listings in September rose 11% from August. Overall, annual active listings are holding steady as they ticked down slightly 1% from September 2022 (7,683) to September 2023 (7,629).
Average Days on Market
The average number of days a property sits on the market ticked up just 15% from the 26 days in September '22 to 30 days on average in September '23.
Average Price
Even as the market slows, there continues to be active buyers. This sustained demand creates upward pressure on prices. The average price of homes sold in September '23 ($692,460) increased 3% from September '22 ($671,455).
Percent of Closed Price to List Price
Sellers continue to adjust to the market and price properties fairly and competitively. The percent of closed price ticked up slightly to 99.2% in September '23 (from 98.9% in September '22).

Overall, these are marginal changes that show that buyers and sellers are still getting deals done While the market slows with the seasons, deals continue to happen. While interest rates are high, buyers can negotiate concessions and sellers continue to capitalize on the significant equity gains of the last few years. As your real estate goals shift with the seasons, reach out to your CJV Real Estate experts so we can help you!

2