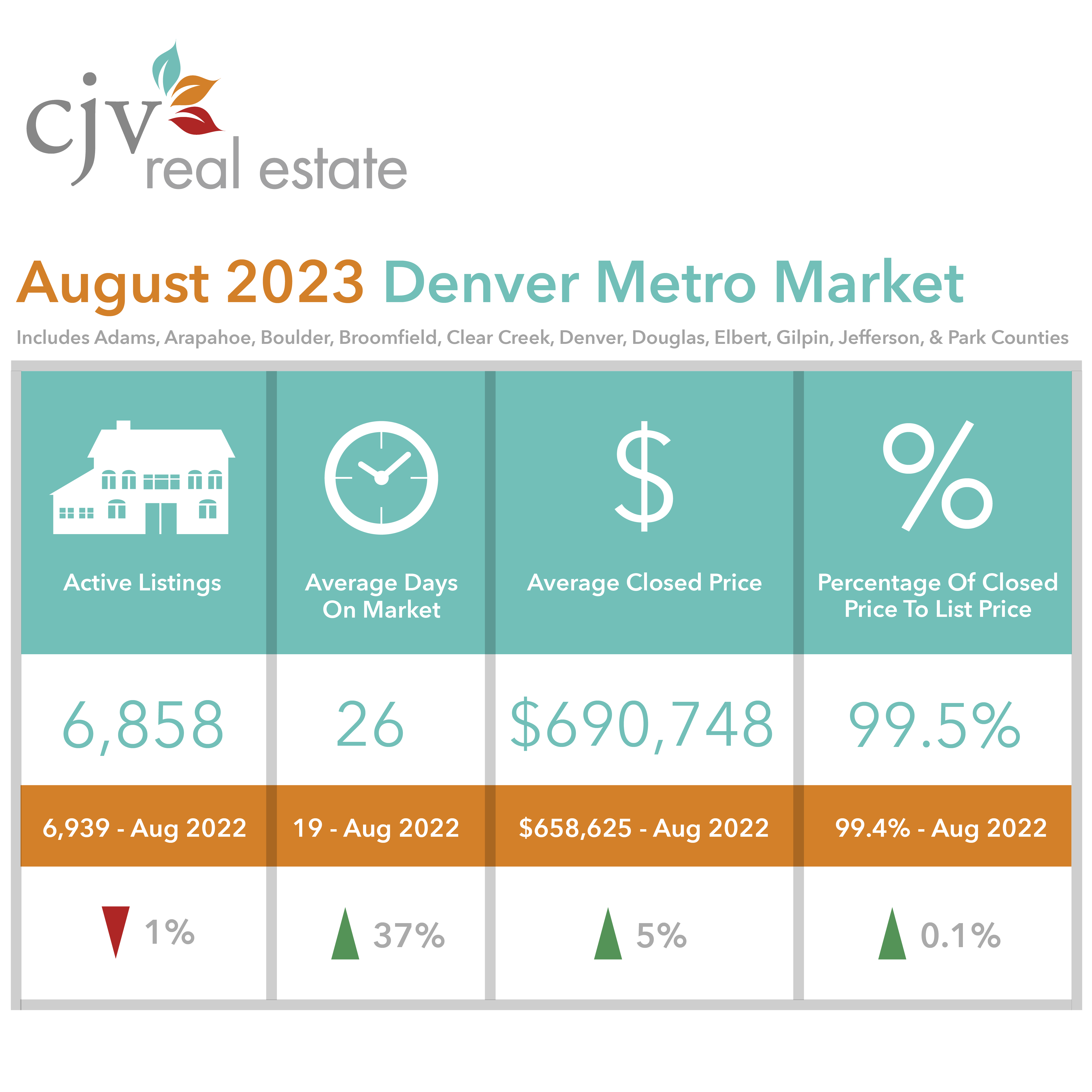 August 2023 Denver Real Estate Market Update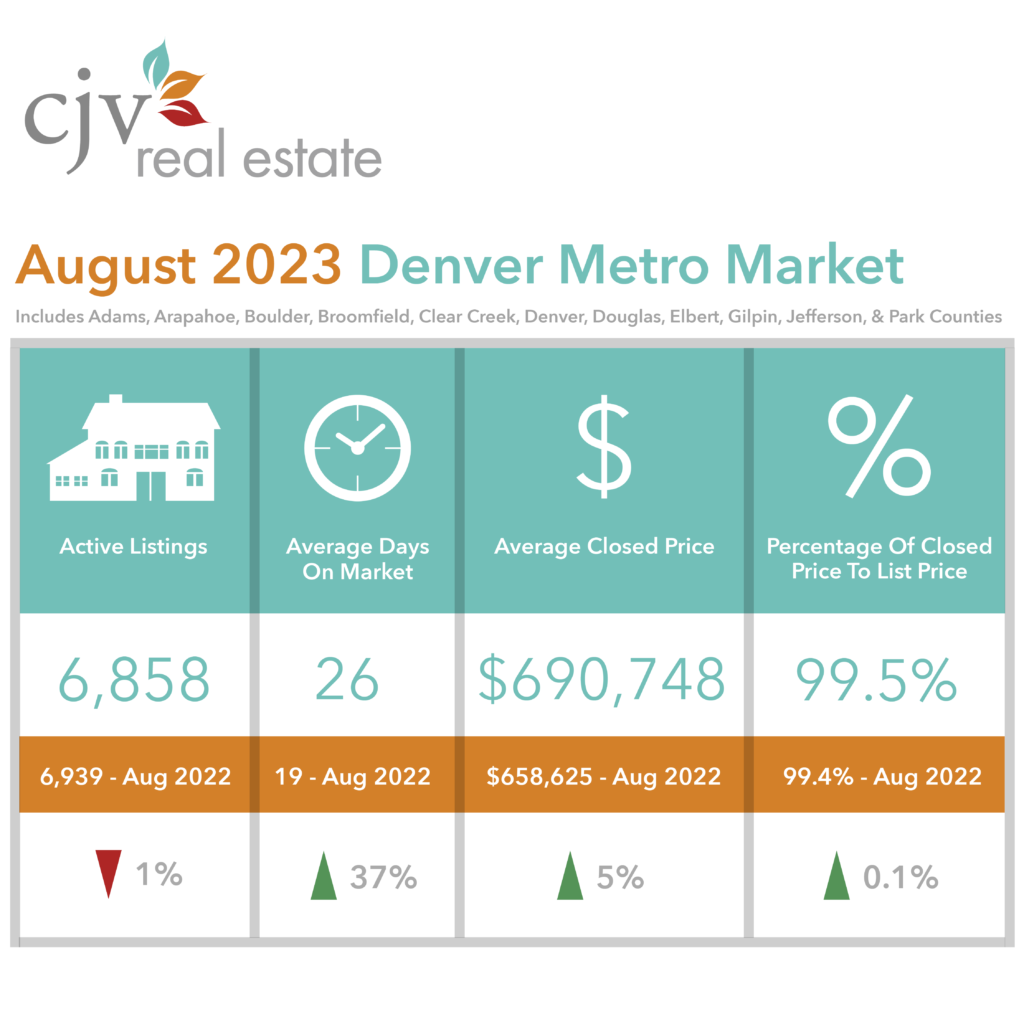 Increased interest rates continue to affect the Denver Real Estate market. As mortgage rates surpass 7%, market activity continues to slow – at all metrics. And yet, buyers and sellers continue to get deals done when properties are priced right. Let's break down the numbers.
Active Listings
While active listings ticked up almost 9% from July (6,299) to August (6,858), overall active listings in August '23 are down 1% from August '22 (6,939). This shows that the August numbers are still almost 100% the same as last year.  August is a slower month in general.
Average Days on Market
The number of days a property sits on the market continues to tick up, and is now at 26 days on average in August '23. This is a 37% increase from the 19 days in August '22.
Average Price
Even as the market slows, there continues to be active buyers. This sustained demand creates upward pressure on prices. The average price in August '23 ($690, 748) increased 5% from August '22 ($658,625).
Percent of Closed Price to List Price
Buyers and sellers continue to get deals done. And, sellers are getting better at pricing properties. The percent of closed price ticked up slightly to 99.5% in August '23 (from 99.4% in August '22).

While the market is slowing, deals continue to happen. Buyers buy and Sellers still sell – we all have reasons to buy or sell.  That will not change.  Life continues on. If you are looking to buy or planning to sell, reach out to your CJV Real Estate experts so we can help you achieve your real estate goals.

2