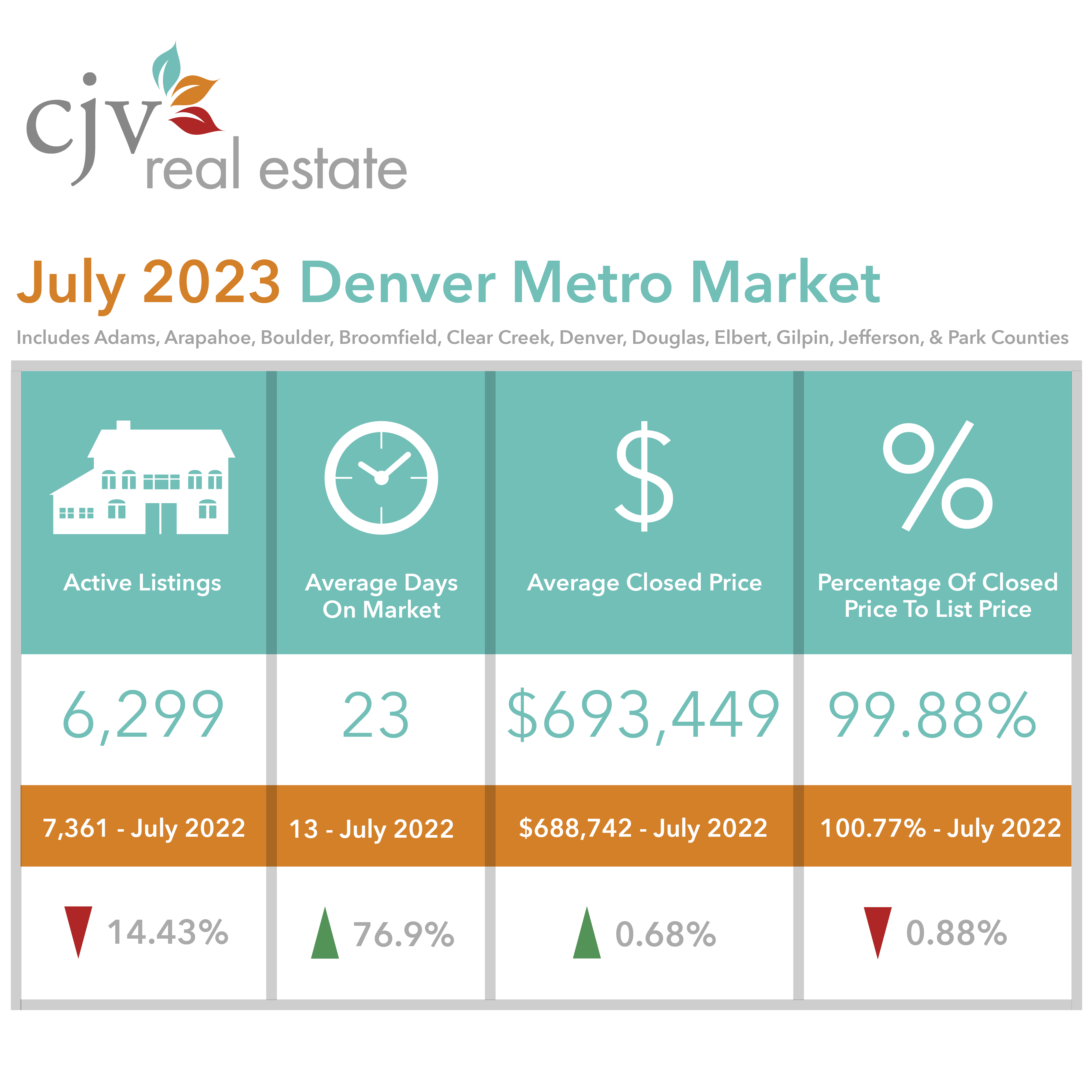 July 2023 Denver Real Estate Update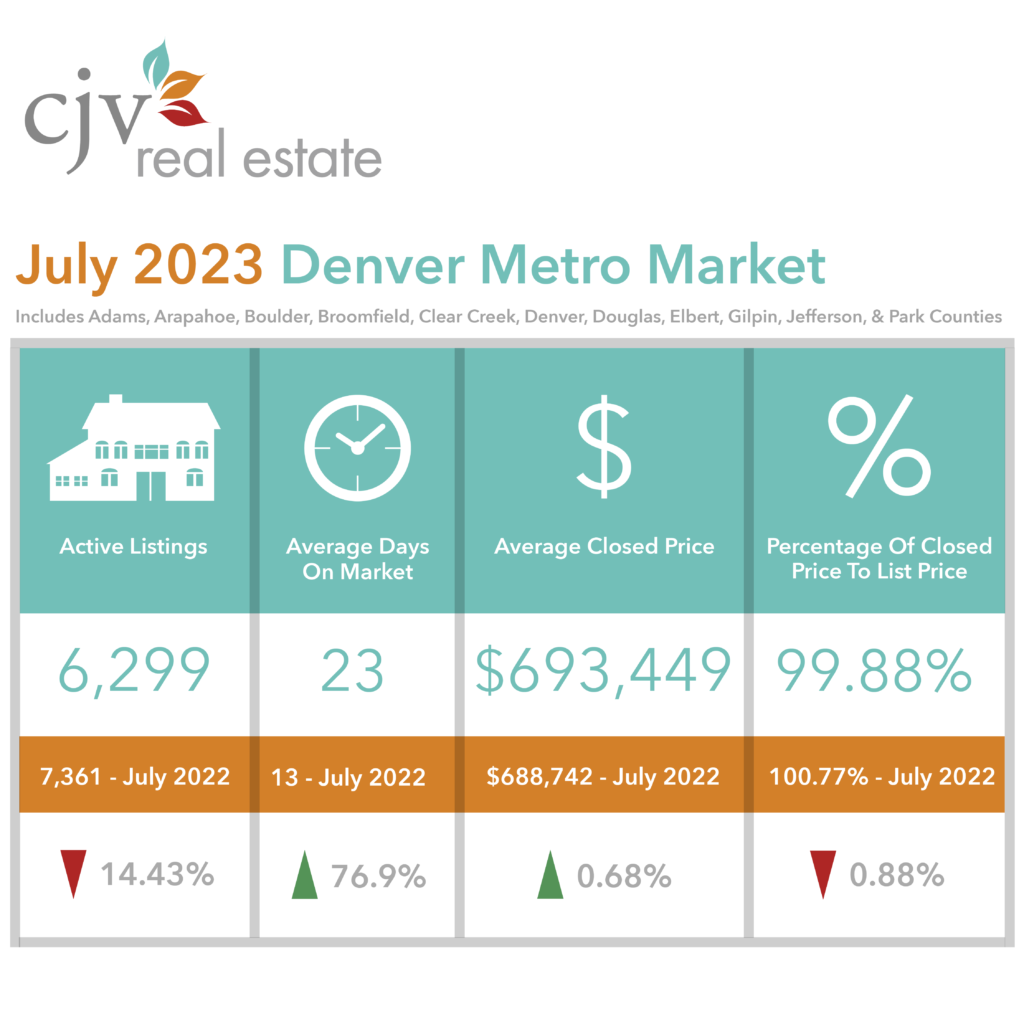 At CJV Real Estate, the monthly stats are just one way we keep our finger on the pulse of the Denver Real Estate market. In addition to feedback from our active listings, showings for buyers, conversations with other agents, and regularly watching the MLS. We have been in a seller's market for the last few months, especially for the properties that are priced right. At times, that has been difficult for our clients to understand. The data this month clearly reflects that, as it lags the active market by 30-60 days.
Active Listings
Active listings in July 2023 were down almost 15% from July of last year. With the mortgage rate lockdown (*people not selling b/c their current LOW home interest rates beat today's rates by a landslide) fewer sellers are listing their homes.
Average Days on Market
Days on market are up substantially, over 75%, from last year. The market has slowed substantially from the pandemic frenzy. This average also takes into account the overpriced listings that are languishing on the market because sellers are overambitious and unaware of the market. This is why it is so important to work with your knowledgeable CJV expert to price your property right!
Average Closing Price
The average closing price in July of 2023 is up slightly from 2022. Even with interest rates 2-3% higher, the market has held steady because the inventory cannot meet the continued demand.
Percent of Closed Price to List Price
On average, properties are closing slightly below list price. As mentioned before, this is indicative of the sellers who are not pricing competitively, and later having to lower their price in order to sell their home. This number is still almost 100% of the sales list price though, as there are still bidding wars for properties that are priced fairly and competitively.

As you can see, it is important to work with your CJV Real Estate expert: someone who can help you make sense of the numbers to help you reach your real estate goals.

2