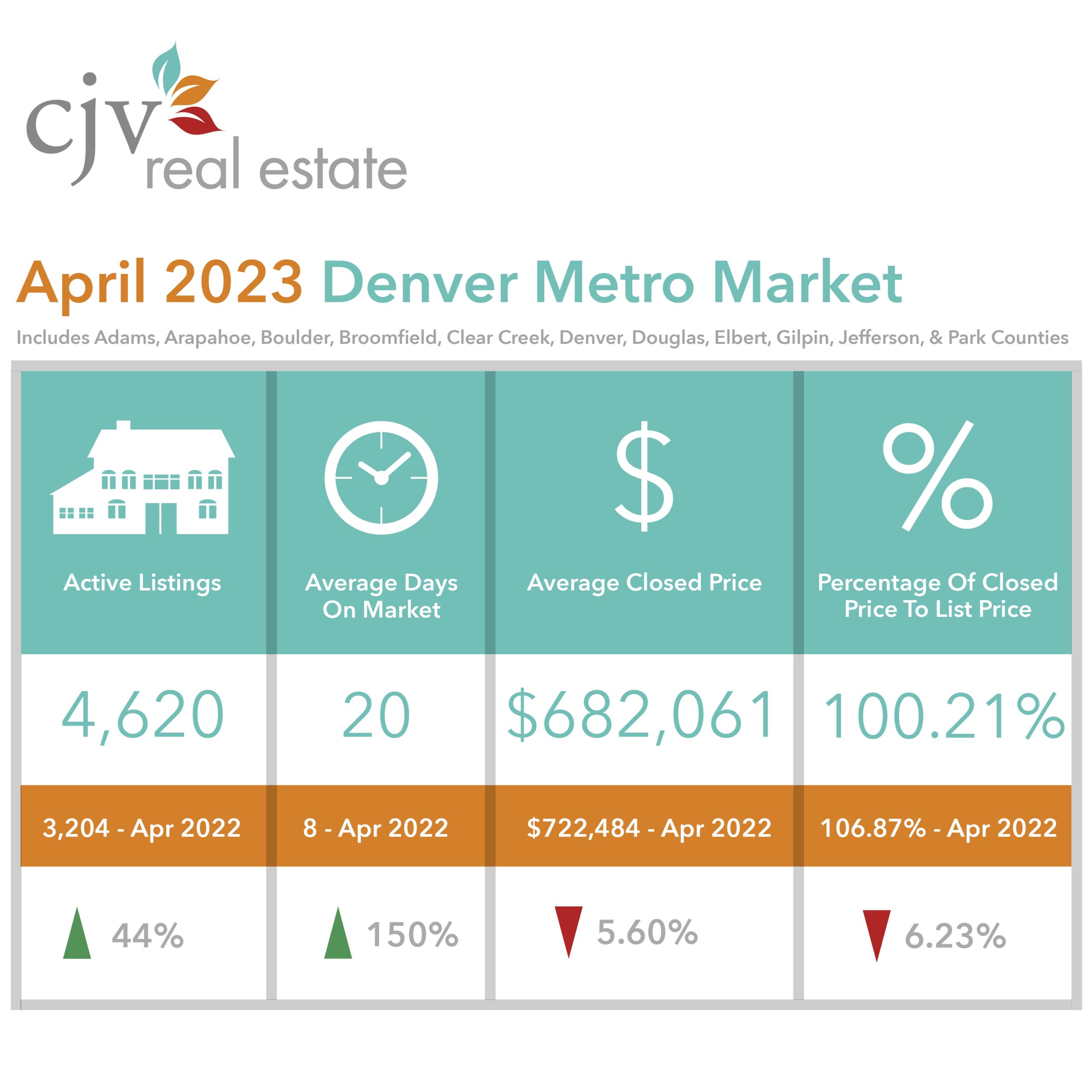 April 2023 Denver Real Estate Market Update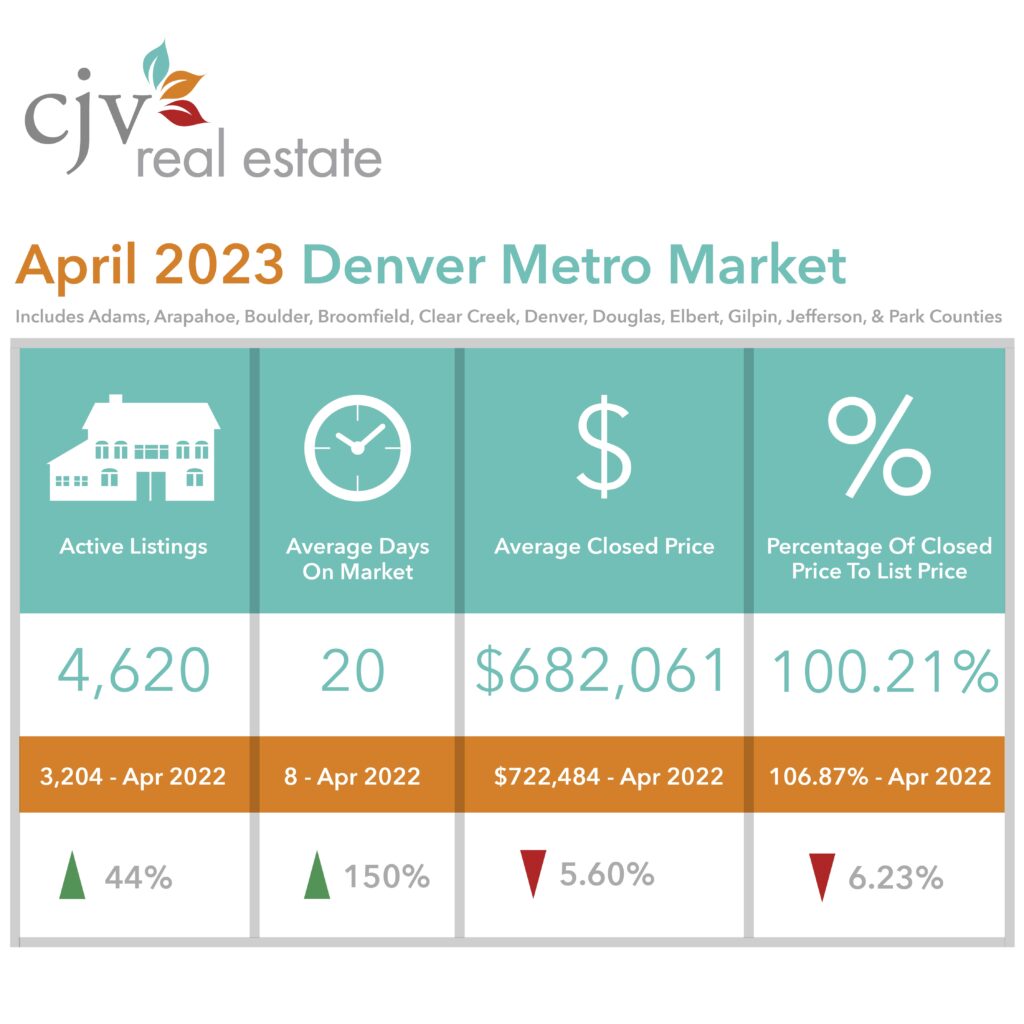 The Denver real estate market continues to present challenges and opportunities for buyers and sellers alike. A typical Spring market is full of activity. Buyers hope to move in before the school year begins anew in the Fall. Sellers hope to capitalize on this increased activity and list into a wave of buyer interest. As a result, prices usually increase after the winter lull in activity. The April 2023 Denver market reflects this larger seasonal trend, with some slight nuance.
Steadily Rising Home Prices:
Prices continue to steadily increase. The average closed price increased over 2%, from $665,018 in March '23 to $682,061 in April '23. While this is down 5.6% from the frothy levels seen last Spring in April 2022, it reflects the continued strength of the Denver real estate market. Many buyers faced bidding wars in order to secure a home last Spring, which sent prices to new records. Last year's average closing price was 106% of list price. The frothiness has slowed and this April's average closing price was 100% of list price. While numbers are down slightly from last year, the Denver market continues to show resilience.
Limited Inventory Challenges Buyers:
One of the significant challenges faced by buyers in the Denver real estate market is the persistently low inventory. Active listings have increased 44% from last year, but are still well below historical levels. New listings this past April actually decreased 6.7% from the month before (Mar '23) & almost 31% from a year ago (April '22). This scarcity of available properties intensifies competition among buyers, sometimes leading to bidding wars and multiple offers – but nothing quite as competitive as the last few years. As a buyer, it is crucial to be proactive, diligent, and prepared to act swiftly when a desirable property enters the market. Reach out to CJV Real Estate Expert, and we can help provide a competitive edge!
Mortgage Rate Lock-down:
The increase in mortgage interest rates has been a significant headwind for buyers, but not just because of increased loan costs. In addition, it has led to a 'mortgage rate lock-down', where potential sellers decide not to move since their current – VERY LOW – interest rates are so attractive as compared to what's being offered, they are pushed out of the market by the significant increase in costs of moving up with a new mortgage. In short, sellers are staying put and not listing their homes. Sellers have experienced strong appreciation in property values over the last few years and have the potential for lucrative returns.
Listing Strategy:
With all of these challenges, there is a lot of fear in the market. Some buyers are worried buyers are concerned about plummeting prices, but the statistics show a resilient market. In fact, homes are selling. To maximize selling opportunities, sellers should focus on staging their homes effectively, setting an attractive asking price, and working with experienced real estate professionals who can create effective marketing strategies. At CJV Real Estate, we can help you do all of this.

It is clear that there are plenty of challenges for buyers and sellers alike in today's real estate market. It's important for sellers to carefully assess their financial situation and consult with real estate professionals to determine the best course of action. Reach out today to let us know how we can help!

Have a great summer!

2