January 2023 Denver Real Estate Market Update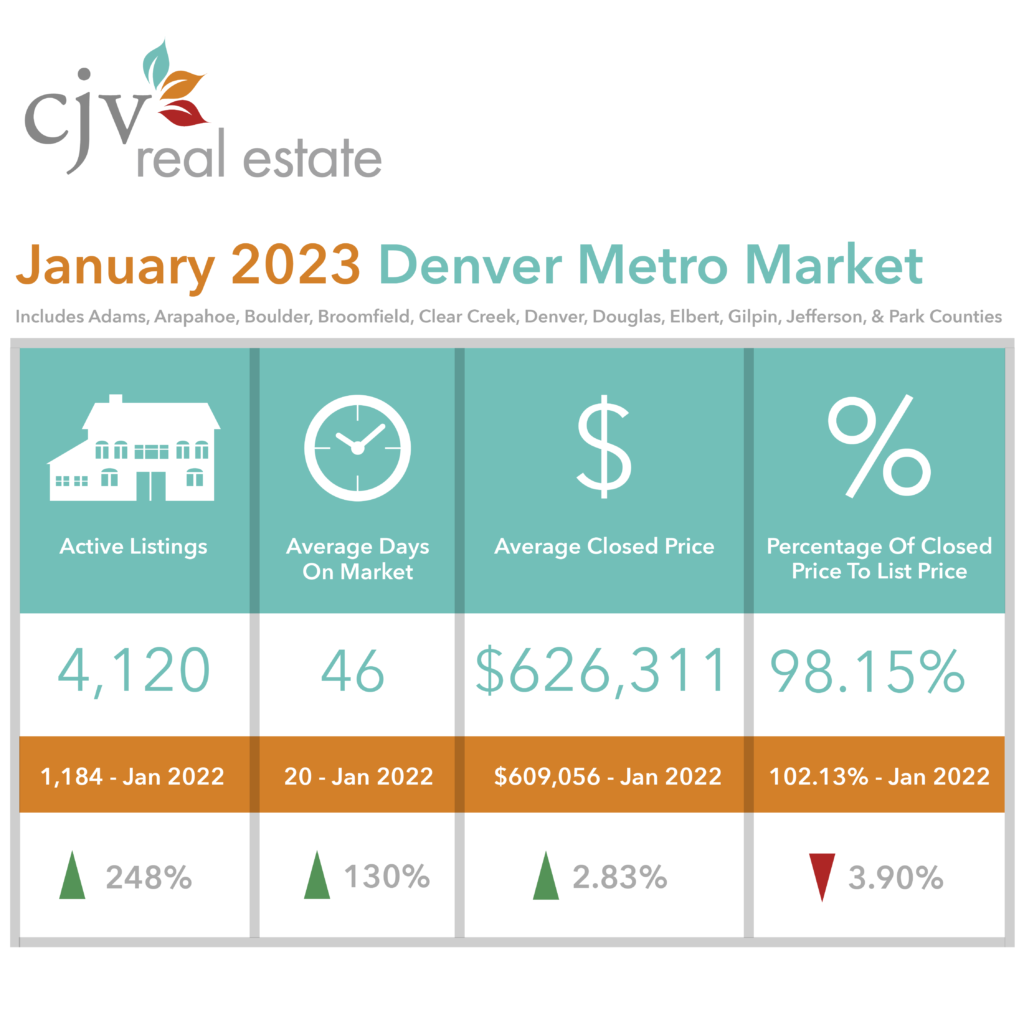 January 2023 is a story of interest rates and inventory.
From the Denver Metro Association of Realtor Market Trend Report:
Buyers are coming right back into the market. Sellers don't need to break the remodeling bank to attract buyers but will reap the rewards of smart investments in easy refreshes.
We're seeing a definitive early push from buyers wanting to get under contract before the "spring rush" begins in order to avoid the extra stress and competition.
We are starting to see increased interest in "coming soon" properties.
The Fed hiked their rate by 0.25 percent to 4.75 percent as expected but the commentary afterwards had the bond and stock market celebrating a small victory – Powell's acknowledgement of a softening inflation.
Mortgage purchase applications jumped 15 percent during January.
Active Listings dropped 1,339 from December to end at a total 4,120 by the end of January. This is 29.94% below 2019 and new listings are 40.84% below 2019 (2,858). The total inventory for detached homes is 2.04 months.

Buyers are actively looking. While they are taking their time, some properties are still experiencing multiple offers.

Sellers who price right are finding success, reflected in the high percentage of closings near list price.

No one is expecting 2023 to be anywhere near the record setting 2022, but so far the data projects a stabilizing Denver Real Estate market. Let us know if CJV can help you meet your real estate goals this year.

2